Newfoundland & Labrador (NL) based private resource company Puddle Pond Resources Inc. is very pleased to announce details of the 2016 work program for its Heritage Gold-Silver Project. The planned $1,000,000 operating budget is highlighted by a 5,000 metre (16,500 ft) drilling program and also includes plans for ground and airborne geophysical surveys. Exploration approvals from the NL Department of Natural Resources are in place and the company is preparing for an April start-up.
The 2016 exploration will focus on further drill testing at the Eagle Zone where 25 holes totaling 3,100 m (10,000 ft) completed in 2015 (Ref. Releas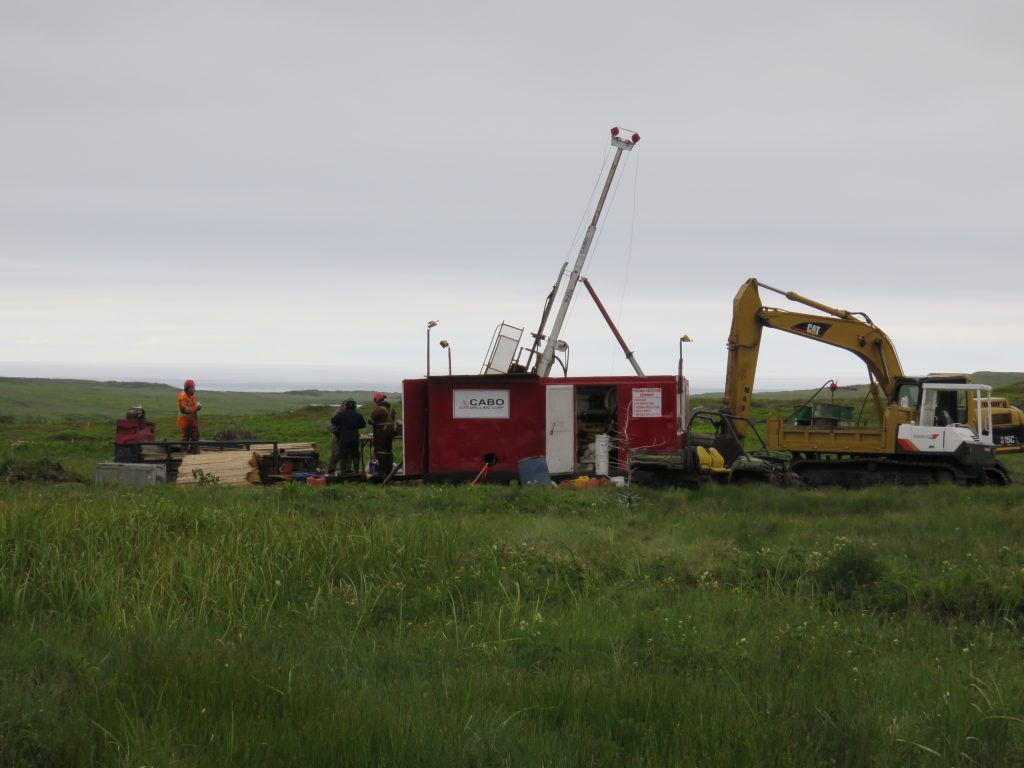 e Nov 18, 2015) continued to intersect a zone of high grade gold – silver first drill intersected in 2013. The 2015 drilling also succeeded in increasing the strike length of the zone to 500 m, (from 250 m) and to a vertical depth of 150 m. The drill program is designed to complete more detailed drilling of the Eagle Zone with the objective of providing information for outlining a 43-101 compliant measurable resource.
On-going exploration since 2011 has identified 15 gold – silver prospects/zones, including the Eagle Zone, within the Point May Epithermal System (PMES) which to date covers an area of 4.5 x 1.5 km. Ground geophysics surveying over the PMES has identified other drill targets displaying geophysical (electrical) responses similar to the Eagle Zone. Some of these untested drill targets that correspond to other mineralized prospects are also prioritized for drill testing during the planned drilling, which will also test to deeper levels between 300-400 m. Gold & silver mineralization in these epithermal systems, such as the PMES, can extend much deeper to 1000 m (3300 ft) or greater.
The Heritage Project is strategically situated along a paved highway and power corridor on the Burin Peninsula, southern Newfoundland thereby resulting in very efficient, low cost field work. The low cost and ease of exploration is further enhanced by the gold – silver mineralization being exposed on surface. The project is situated within the Avalon Zone, a belt of gold – silver bearing rocks host to historical and present producing mines – the style of mineralization and alteration in the PMES is similar to the epithermal systems hosting these mines.
The exploration work on the Heritage Project has received the support of several grant awards under the Junior Exploration Assistance Program administered by the NL Department of Natural Resources. Ongoing research of the project being conducted at the Memorial University of Newfoundland is supported by a grant from the NL Research and Development Council. This grant support for ongoing exploration and research is greatly assisting with advancing the project.
The information in this release was compiled by Vic French, P. Geo who is a qualified person under NI 43-101 guidelines.