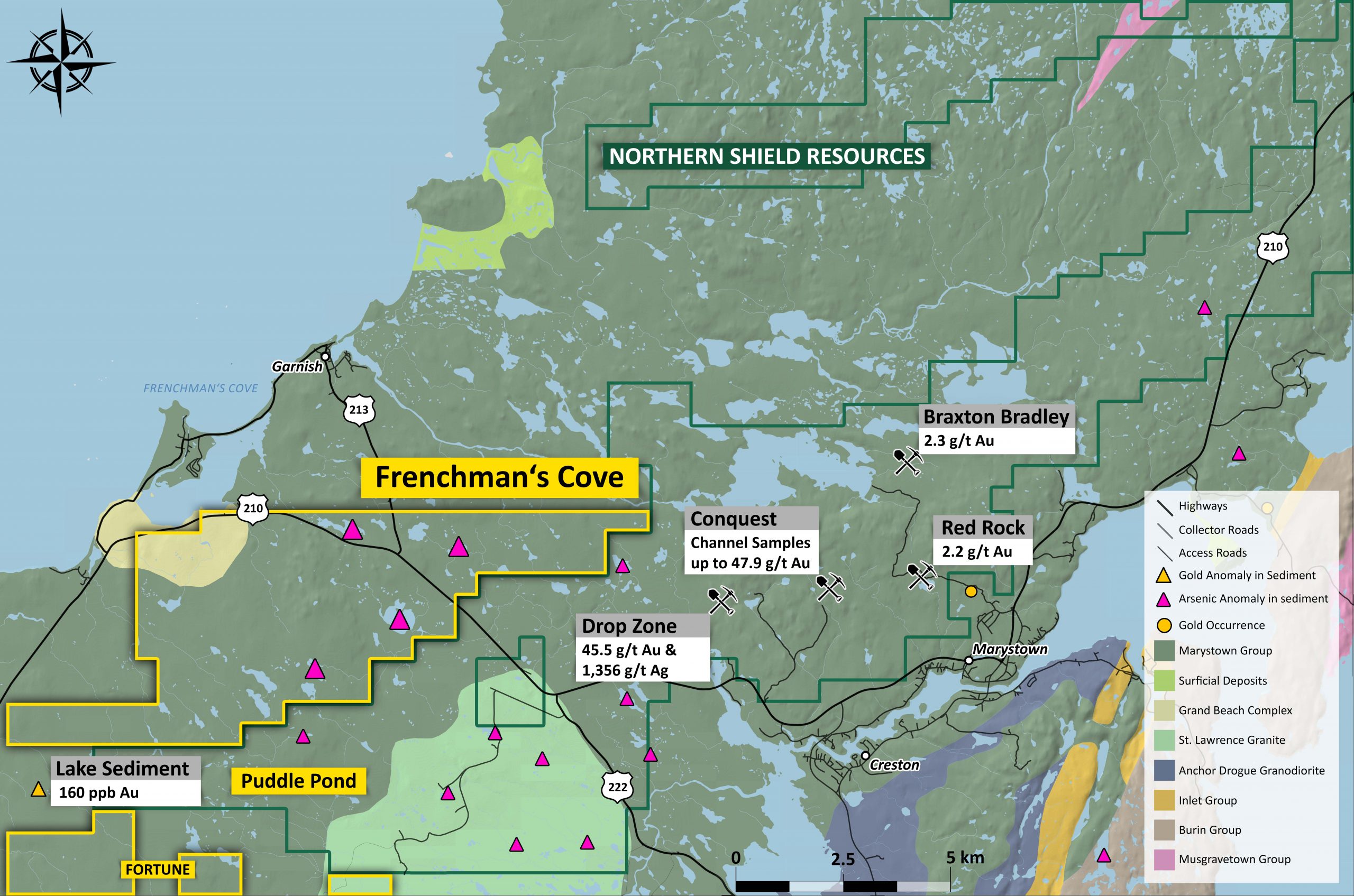 Frenchman's Cove Project (Epithermal Gold)
The 4,200 hectare property is underlain by the Neoproterozoic subaerial volcanic rocks of the Avalonian Epithermal Belt, which contain the past-producing Hope Brook Gold Mine (752,163 ounces of gold mined from 1993 to 1997).
The property covers the westward extensions of several ENE-trending, gold-bearing, district-scale structures recently identified by Northern Shield Resources, one of which hosts the Conquest Zone (a large area of epithermal alteration-mineralization with up to 47.9 g/t Au in channel samples). To the immediate southwest of the project is a lake sediment anomaly of 160 ppb Au.
More Information coming soon!