Princess Lake Project (Orogenic Gold)
The 1423 hectare project stretches for 10 km along a structural corridor defined by the Valentine Lake Shear Zone and the Red Indian Line, which separates rocks of the Exploits and Notre Dame Subzones.
Structurally-controlled, intrusion-hosted gold mineralization occurs in the southern part of the property in a swarm of quartz veins that have been traced over a strike length of 500 metres.
Values up to 7.57 g/t Au in quartz-pyrite-specularite veins, whilst quartz float with visible gold has yielded assays as high 25 g/t Au.
The 1,423 hectare property is bounded to the north and east by the TRU Precious Metals' "Golden Rose Property".
A system of forestry roads provides access to the property from the Burgeo Highway (Hwy. 480).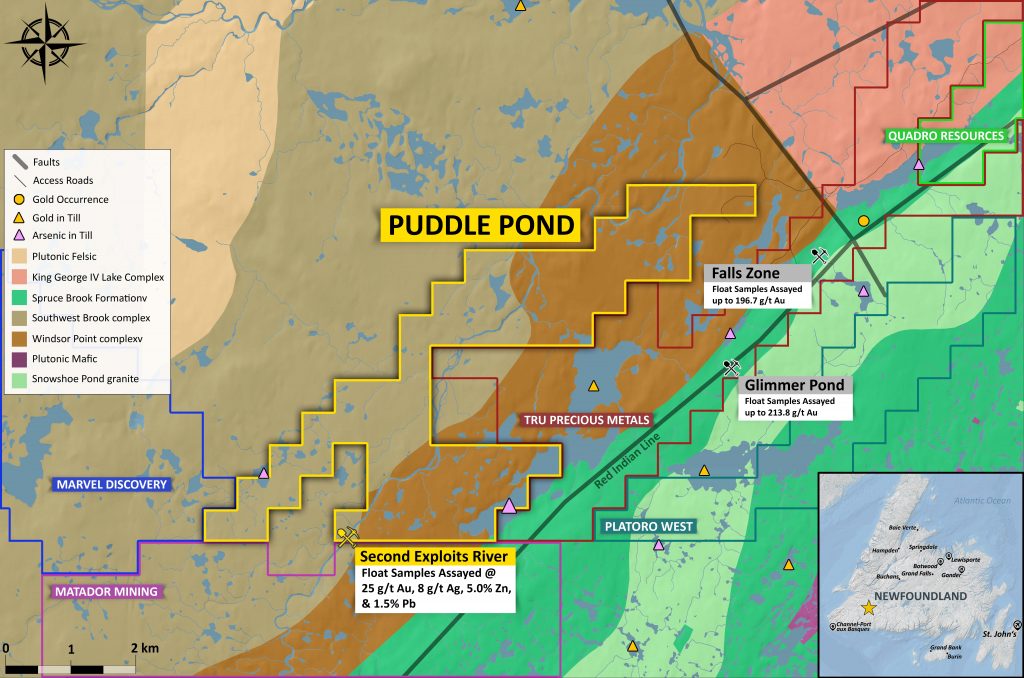 19 Projects within Newfoundland