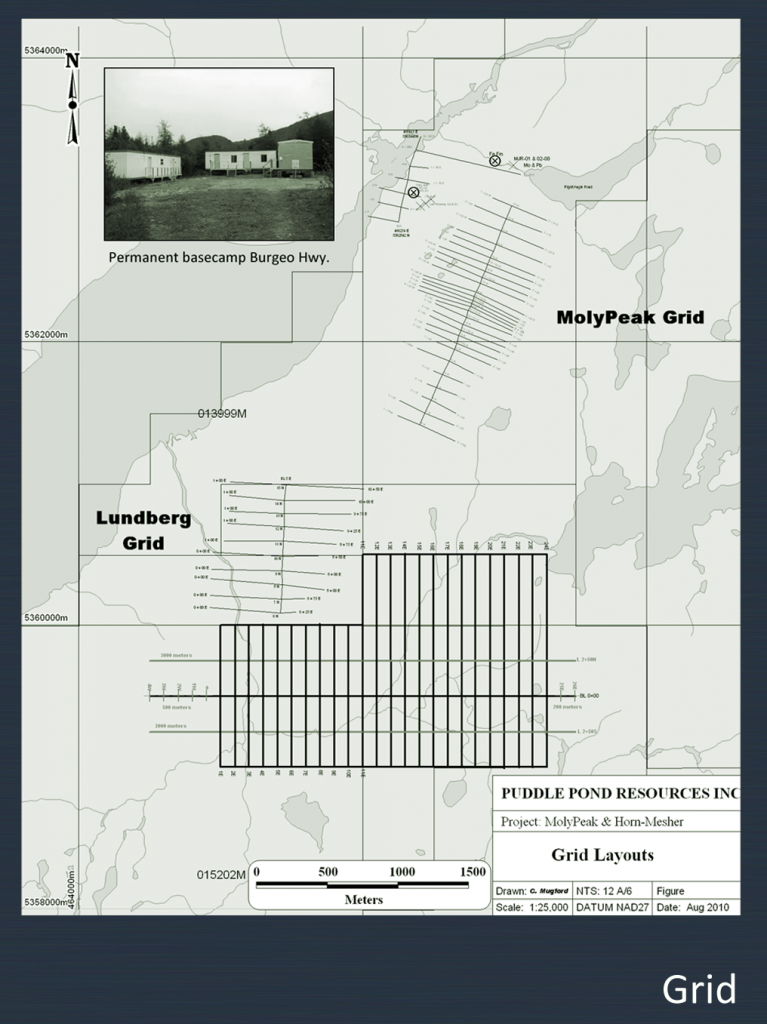 The MolyPeak Project is located in the Central Volcanic Belt (CVB) mining district of Newfoundland, which is host to over 100 significant prospects and deposits (including Teck Cominco's Duck Pond Zinc-Copper Mine) and is still regarded as one of the most prospective belts of volcanic rocks in North America following the 1920's discovery of the Buchan's ore deposits.
From 1927 to 1979 the Buchans Deposits produced 6.2 Billion dollars worth of metals grading 14.5% zinc, 7.6% lead, 1.3% copper, 126 g/t (3.67 oz/t) silver and 1.4 g/t gold, making it the richest polymetallic mine in the North American Appalachian Mountains. In the years following production startup, the American Smelting and Refining Company (ASARCO), contracted world-renowned Swedish geophysicist, Hans T. Lundberg and British geologist, George F. Laycock, to carry out exploration throughout the CVB. In 1934 they made a significant discovery of a boulder train of Buchan's style mineralization with boulders assaying up to 11.5% Zinc, 3.4% Lead, 0.07% Copper, 1,110.38 g/t Silver and 32 g/t Gold, located 65 kms south of Buchan's on what is now the Horn-Mesher Project.
Following the discovery, Lundberg sketched a map showing a series of equipotential, electrical conductors that he had surveyed; however, despite his recommendations, these conductors were never drill-tested and no attempt was made to source these high grade boulders. In July 2008 North Range uncovered a potential source for the high grade boulders in quartz veins which yielded 6.20% Lead, 4.0% Zinc and 119.9 g/t Silver, accompanied by new boulder mineralization close to the veins yielding up to 9.7% Lead, 8.1% Zinc and 1,034.2 g/t Silver.
This discovery represented the first report of high grade bedrock mineralization since Lundberg's discovery 75 years earlier. Furthermore, in September 2008, North Range discovered copper mineralization of up to 4.99% Cu in boulders and 1.89% in outcrop, with zinc up to 4.21% and gold up to 0.6 g/t in an area of mineralization up to 4 kms and encompassing the Lundberg conductors. The high metal grades and varying zones of zinc and copper are characteristic of the black (zinc) and yellow (copper) ores mined at Buchan's.